Do you feel like you have to choose between delicious food and healthy eating? Not anymore! With these ideas for delicious and healthy keto dinners, you can have your cake – and eat it too! Get ready to enjoy an amazing dinner tonight that will leave you feeling great. It's easy, it's delicious, and it's keto-friendly – what more could you ask for? Let's get cooking!
Content of this Post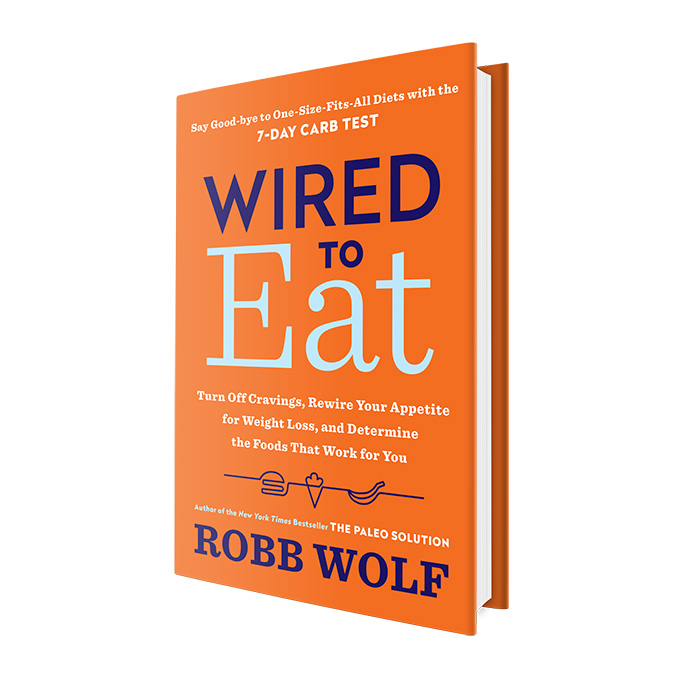 1. Start Fresh:
You don't need to be discouraged when you're on a keto eating plan–there are plenty of delicious and healthy keto-friendly dinners you can try tonight! So set aside that old diet mentality, and let's explore some exciting and nutritious dishes to add to your supper menu.
Cauliflower Steaks and Tomato Relish: Looking to make a central dish that will please the whole family? This combination will satisfy everyone, and can be prepared in no time. All you need to make the steaks is some cauliflower, some quality olive oil, your favorite herbs, and a pinch of sea salt. For the relish, all you need are some juicy tomatoes, fresh basil, and a dash of garlic. Once everything is oven-roasted, you've got a showstopping dish that you can make in minutes.
Tomato Basil Zoodles: For those looking for comfort food, this classic is here to save the day. Begin by baking a pan of zucchini zoodles in the oven, then add in some diced tomatoes, fresh basil, and generous amounts of mozzarella cheese. If you want to make it a meal, add in some grilled chicken or sausage. There's no wrong way to make this delicious dish, so feel free to add in your favorite ingredients and seasonings.
Salmon Salad with Soy-Ginger Dressing: This is a light and satisfying dish that will hit the spot on a hot summer night. Start off by preparing some fresh salmon with olive oil, sea salt, and freshly ground pepper. For the salad, add in some sliced bell peppers, shredded cabbage, and sliced scallions. To finish off the plate, toss everything in a creamy, soy-ginger dressing or, for extra flavor, try adding sesame oil as well.
Ready to start eating clean and fresh tonight? Whether you're looking for a hearty meal to please the whole family or just a healthy and delicious dinner for one, these keto-friendly dishes are sure to hit the spot. Get creative in the kitchen, and let the flavorful combinations be your guide. Bon Appetit!
2. Say Goodbye to Take-Out: Your Keto-Friendly Meal Plan Solution
One of the biggest worries about beginning a ketogenic diet is the fear that take-out will become a thing of the past. This worry is understandable, especially for those used to the convenience of calling up their favorite pizza place or Chinese restaurant.
Fortunately, with a little planning and creativity, you don't have to say goodbye to your favorite foods while on a keto diet. Eating keto-friendly meals can seem intimidating at first, but once you get the hang of it, you'll be able to recreate your favorite take-out dishes in no time. Here are some tips for making keto-friendly meals:
Find Keto-Friendly Versions – Start by looking up your favorite take-out dishes online to see what the keto-friendly versions of the dishes are. For example, instead of eating fried rice, you could try cauliflower fried rice.
Get Creative with Ingredients – Keto-friendly meals don't have to be boring! Use your imagination to come up with creative new dishes. Find low-carb alternatives to traditional take-out ingredients, like lettuce wraps or zucchini noodles.
Plan Ahead – Take some time each week to plan out your meals. This will make it much easier to stay on track with your keto diet, as you're less likely to give into cravings if you've already planned out your meals for the week.
By following these tips, you'll be able to enjoy delicious take-out meals without having to break your keto diet. Enjoy all the mouth-watering flavors from your favorite restaurants with your keto-friendly meal plan solution.
3. Let's Get Cooking! Sleek and Savory Keto Dinners for Every Occasion
Dinner time should be special.
Savor each meal with delicious keto dinners that bring a home-cooked touch to the table. Kick-start your keto regiment with meals that are sleek but savory. You don't have to sacrifice flavor just because you're on a diet.
Try something new and exciting. Here are some keto dinners that will make you look like a 5-star chef in the home kitchen:
Fried Palm-Crust Bacon–Wrapped Asparagus
Keto Cheeseburger Casserole
Pesto–Stuffed Chicken Breasts
Mini Broccoli and Mozzarella–Stuffed Chicken Breasts
Stir-Fried Shrimp and Mushrooms with Cashews
Keto dinners are a great way to show off your culinary and nutritional confidence. Whether you're entertaining friends or enjoying a quiet dinner for two, these easy-to-follow recipes will please the palate and make you look like a kitchen master.
4. Perfectly Balanced: Creating a Variety of Healthy and Tasty Keto Dinners
One of the greatest things about the keto diet is that there's no need to sacrifice flavor in order to have a balanced and delicious dish. Creating a variety of healthy and tasty keto dinners doesn't have to be complicated. Whether you're cooking for one or for a whole family, you can enjoy delightful meals that use a range of fresh ingredients that will ensure an adequate balance of nutrients.
Ready to make wonderful keto dinners that are both nutritious and tasty? Here are a few rules that will help you create perfectly balanced keto dishes:
Start with mainly vegetables. This will give your dish the right nutrients while also increasing volume and adding a bit of crunch.
Introduce a bit of healthy fat in the form of butter, olive oil, avocado or coconut oil.
Add your chosen source of protein. This could include chicken, fish, eggs, beef or pork.
Once you've got the base ingredients, it's time for the fun to begin! Change up your methods of cooking and use spices to make different dishes that are still all keto-friendly. Make sure that your meals are interesting and bursting with flavor to excite your taste buds! Play around with the different ingredients and cooking methods to come up with a range of dishes that not only look good but taste even better!
5. Ready to Enjoy: Celebrate with Delicious Keto Dinners Every Night!
Now that you've reached the end of your Keto diet journey, it's time to celebrate! You've worked hard transforming your lifestyle, eating habits and relationship with food and it's time to reap the rewards.
We've handpicked some amazing recipes that will help you stay on track while you enjoy a delicious Keto meal every night. Here are a few of our favorites:
Spicy Salmon Burger – Enjoy the world of flavor with a delicious salmon burger topped with spicy remoulade.
Traditional Moussaka – Get a taste of Greece with this light, yet filling moussaka.
Crispy Eggplant Lasagna – Layer on the flavor with this eggplant lasagna cooked to perfection.
So treat yourself! You've earned it! Prepare one of these mouth-watering meals and celebrate the progress you've made with a delicious Keto dinner every night.
You Asked
Q: How can I make cooking keto-friendly dinners easy and fun?
A: The best way to make cooking keto-friendly dinners easy and fun is to plan ahead. Look for recipes that sound interesting to you, then plan out the ingredients and steps you need to make it ahead of time. Having a plan can help you stay focused and make the process easier.
Q: Are there any secrets to making delicious and healthy keto dinners?
A: Yes! Start by using fresh, high-quality ingredients to ensure the best possible flavor. Then, look for recipes that use herbs and spices to add extra flavor and zing to your dish. Finally, don't be afraid to experiment with different ingredients and flavors to make each meal unique and exciting.
Q: What are some simple keto dinners I can make tonight?
A: There are plenty of delicious keto dinners that you can make tonight. Some of our favorite recipes include roasted chicken thighs with a veggie side, crunchy Greek salad with feta cheese and olives, and a colorful fajita skillet meal. Use fresh, in-season ingredients for each meal for the best flavor.
With so much delicious and healthy Keto dinner options to choose from, why not get creative and try something new? With hearty meals made from nutrient-rich ingredients, you can easily prepare healthy meals that taste great and are good for your body, too! Bon appetite!